Discover Bucks Museum
Discover Bucks Museum tells the story of Buckinghamshire and beyond, from 200 million years ago to the present day.

We worked with Gibson Thornley Architects to transform the space through exhibition design for five new galleries focused on geology, archaeology, people, art and wildlife. Our work spanned large scale illustrations and titles, object captioning, infographics and interactive elements.
Read more
Our concept brings artefacts to life with drama and anchors them in present-day geographies and communities of Bucks. We place precious fragments within life-size illustrations of the whole creature, structure or space they originate from. For example, tusks, horns and jawbones are reunited with the mammoths, aurochs and step lions they belong to across walls, floors and ceilings of the space. Our infographics locate exhibits in the Buckinghamshire of today and provide vignettes of how tools such as flints were made. Community labels add contemporary voices alongside captions and visitors are invited to interact by measuring their height against ancient ancestors and tracing footsteps of ferocious beasts.
We chose the display typeface Gill Fascia by Colin Banks for its historical roots in Bucks, its echoes of fossil-like forms and its gestural flourishes that connect with the hand of our illustrations. Each gallery has its own colour palette, amplifying deep tones found within the forms or themes of the collection and from which illustrations sit back into visually, allowing exhibits to come to the fore.
3D Design: Gibson Thornley
Illustration: Matthew Lewis
Photography: Luke Hayes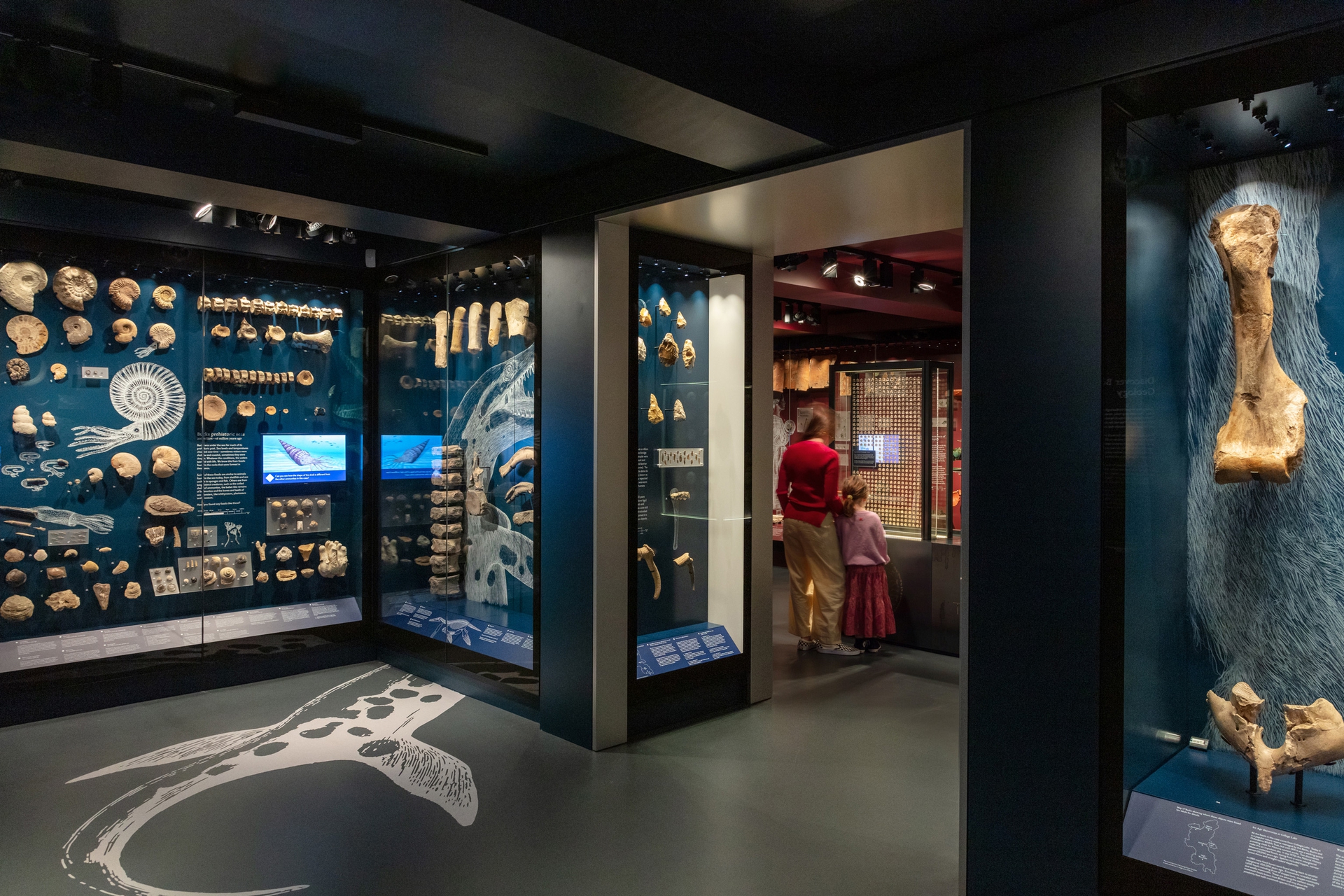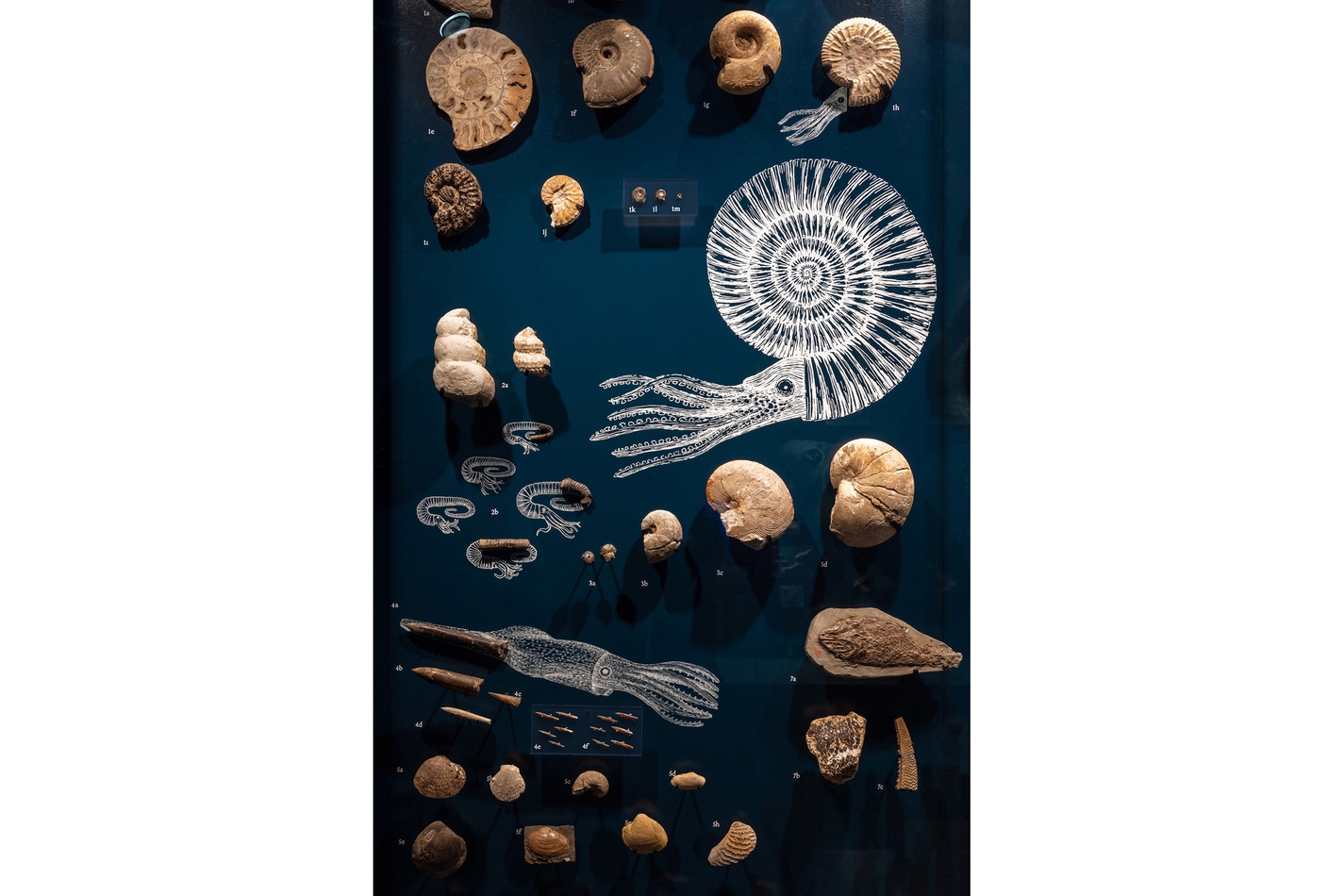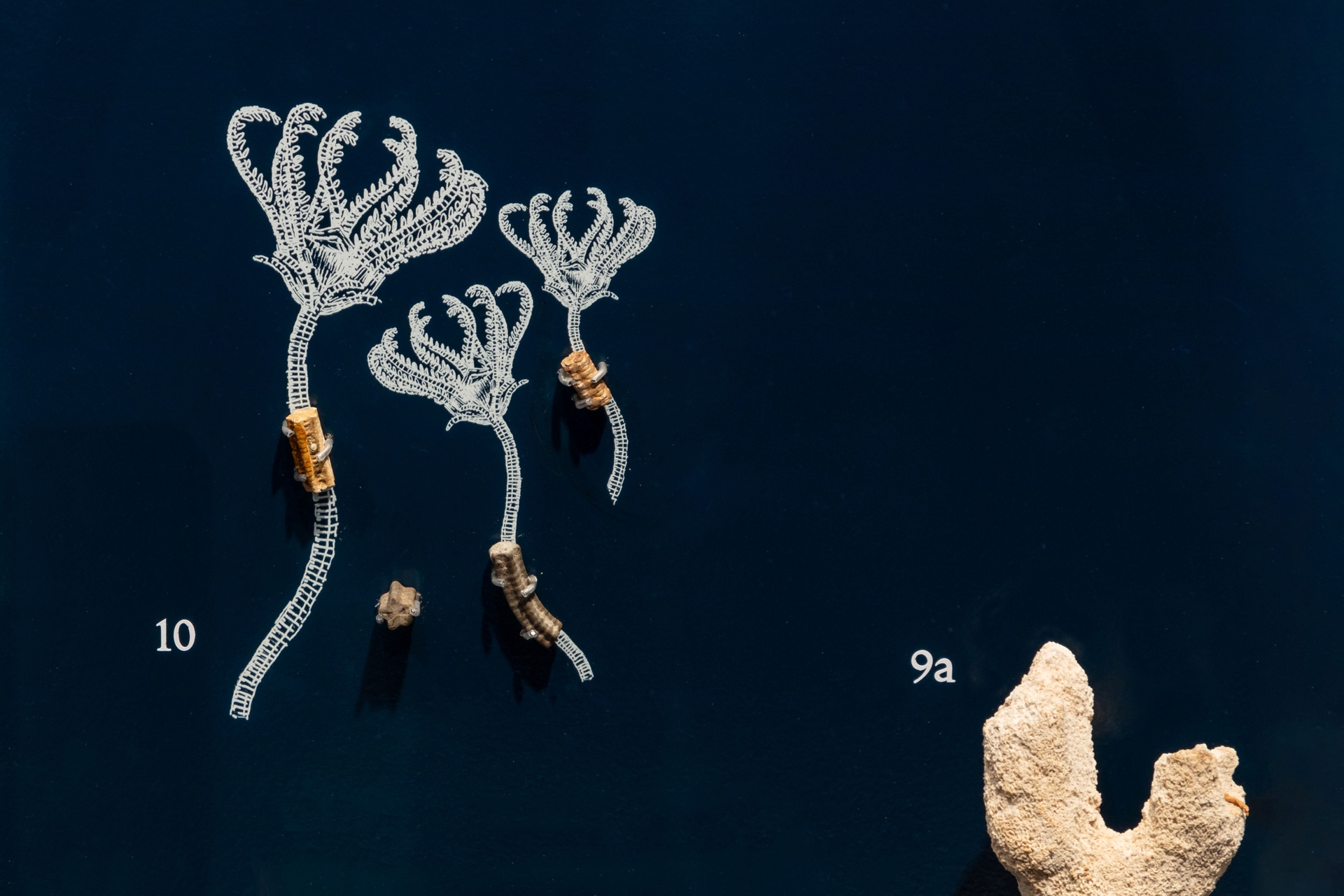 ""The new galleries are a million miles away from what was here before. Your graphic concepts work brilliantly in the space.""
David Erskine—Exhibitions & Marketing Manager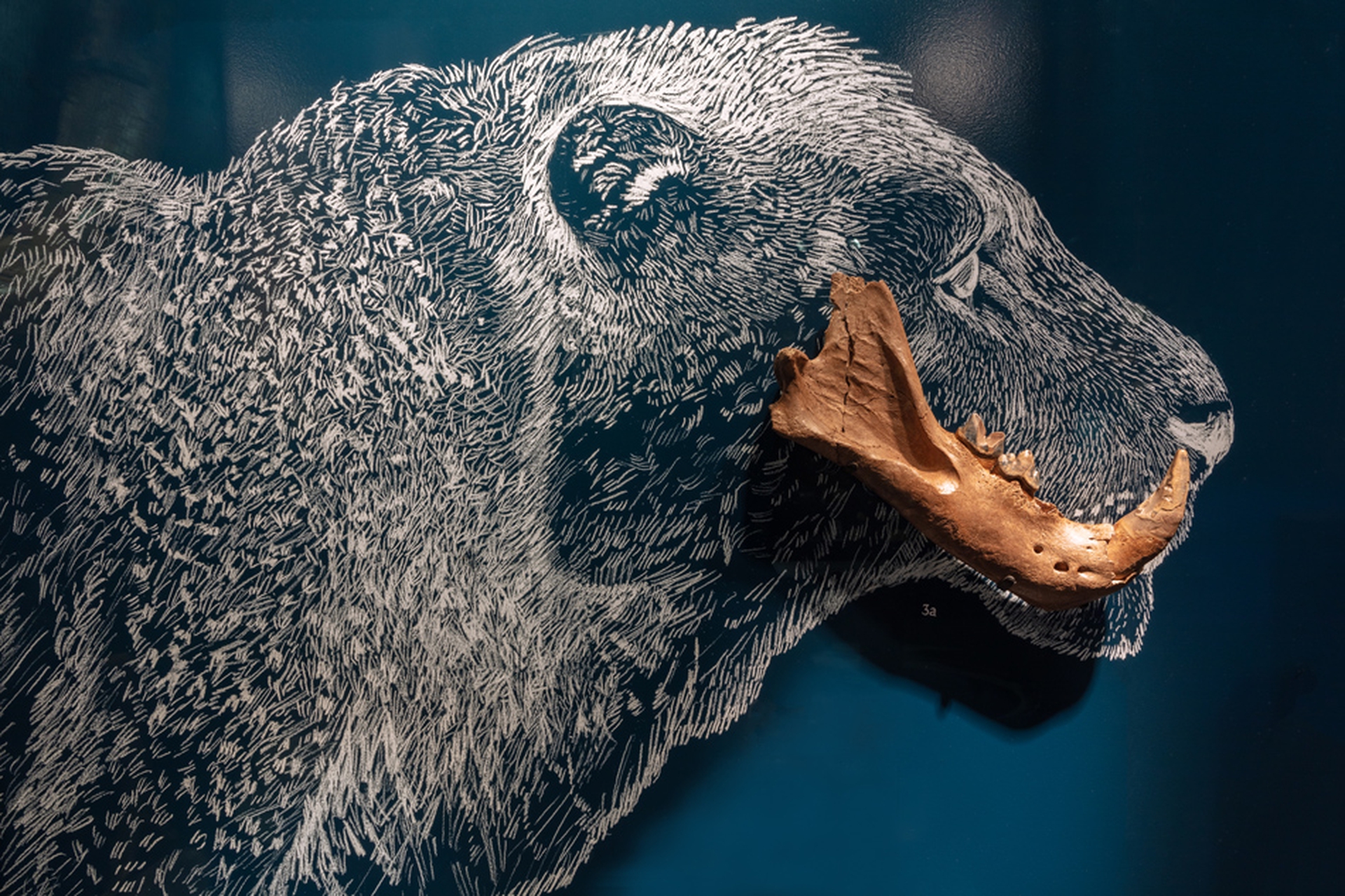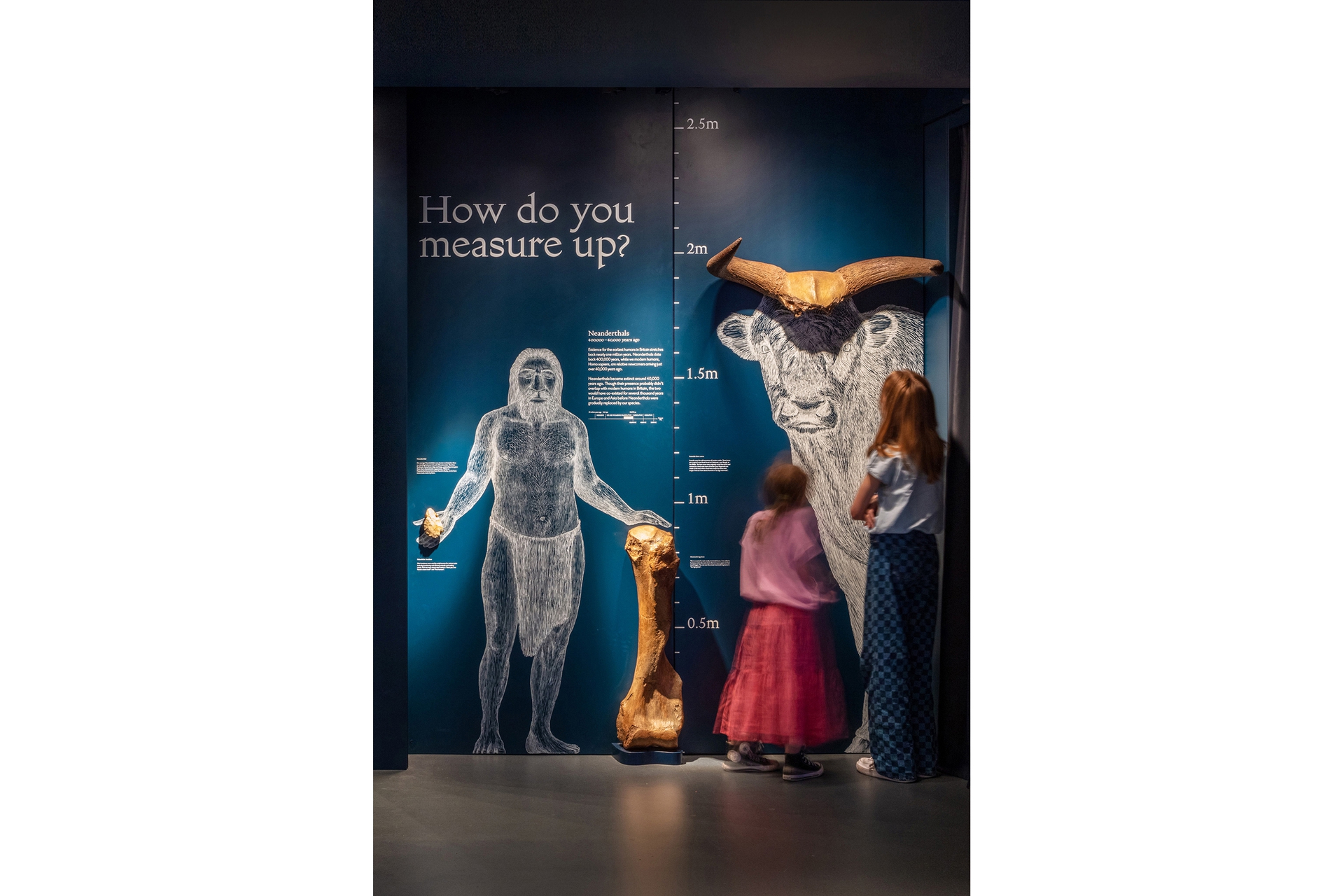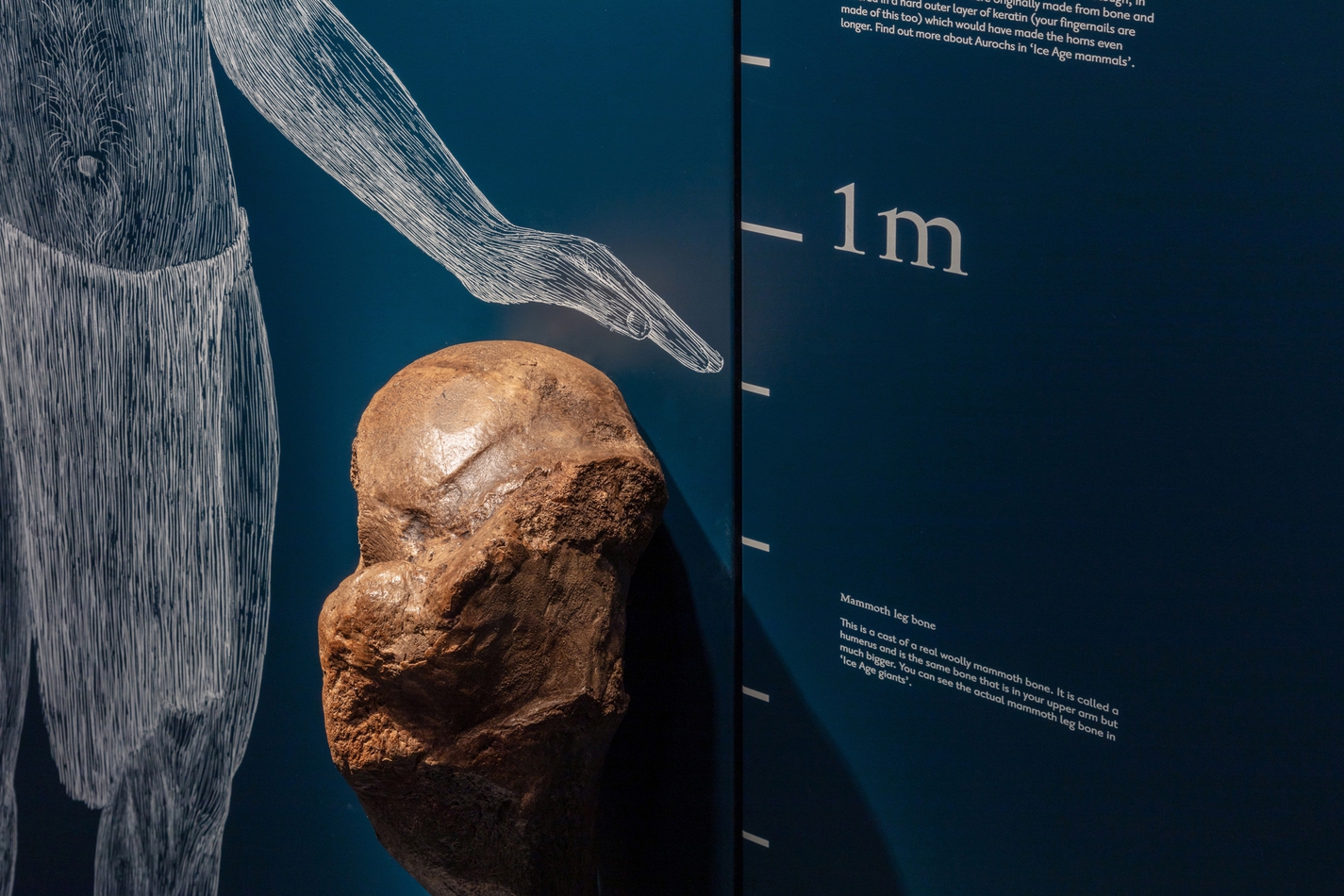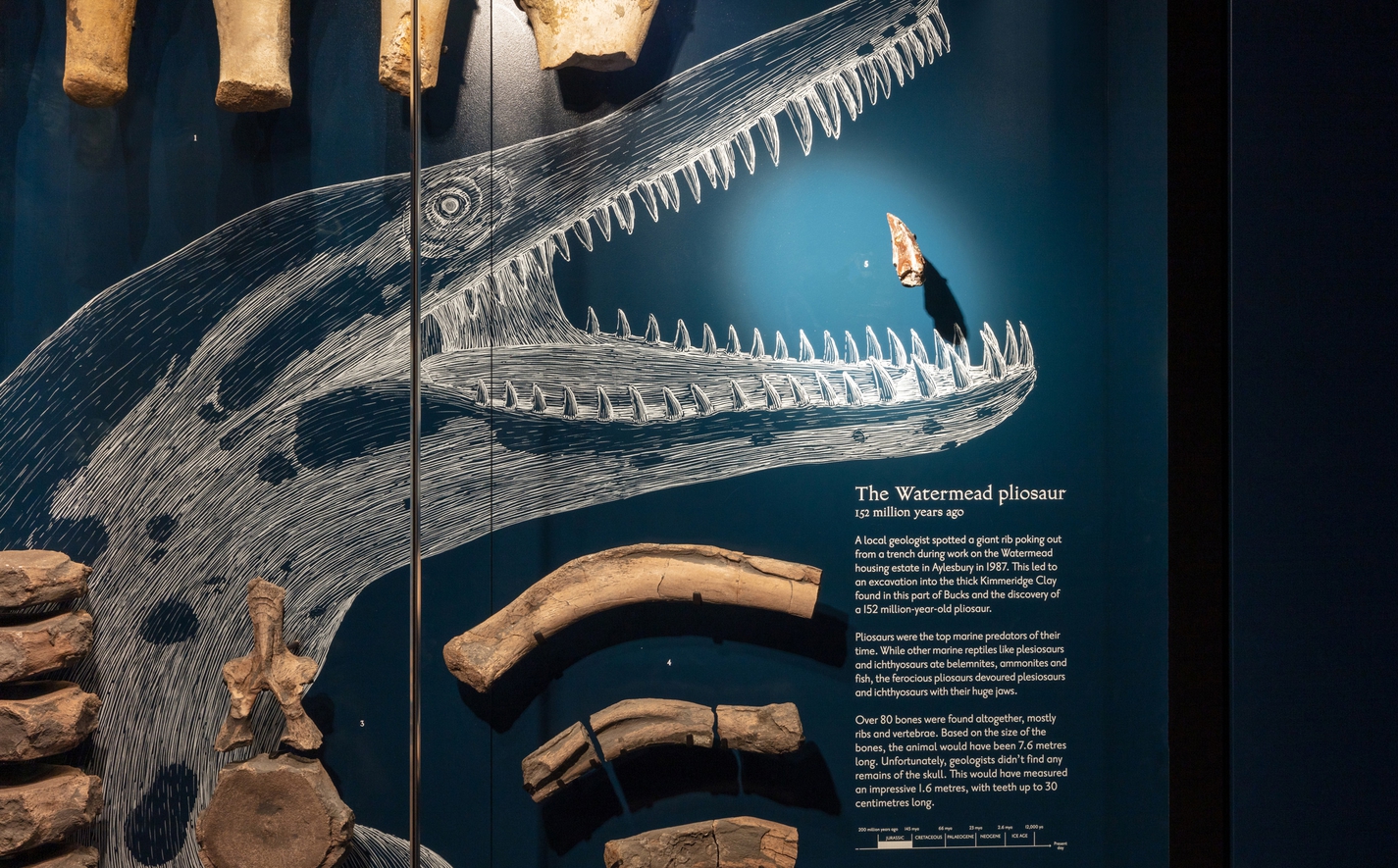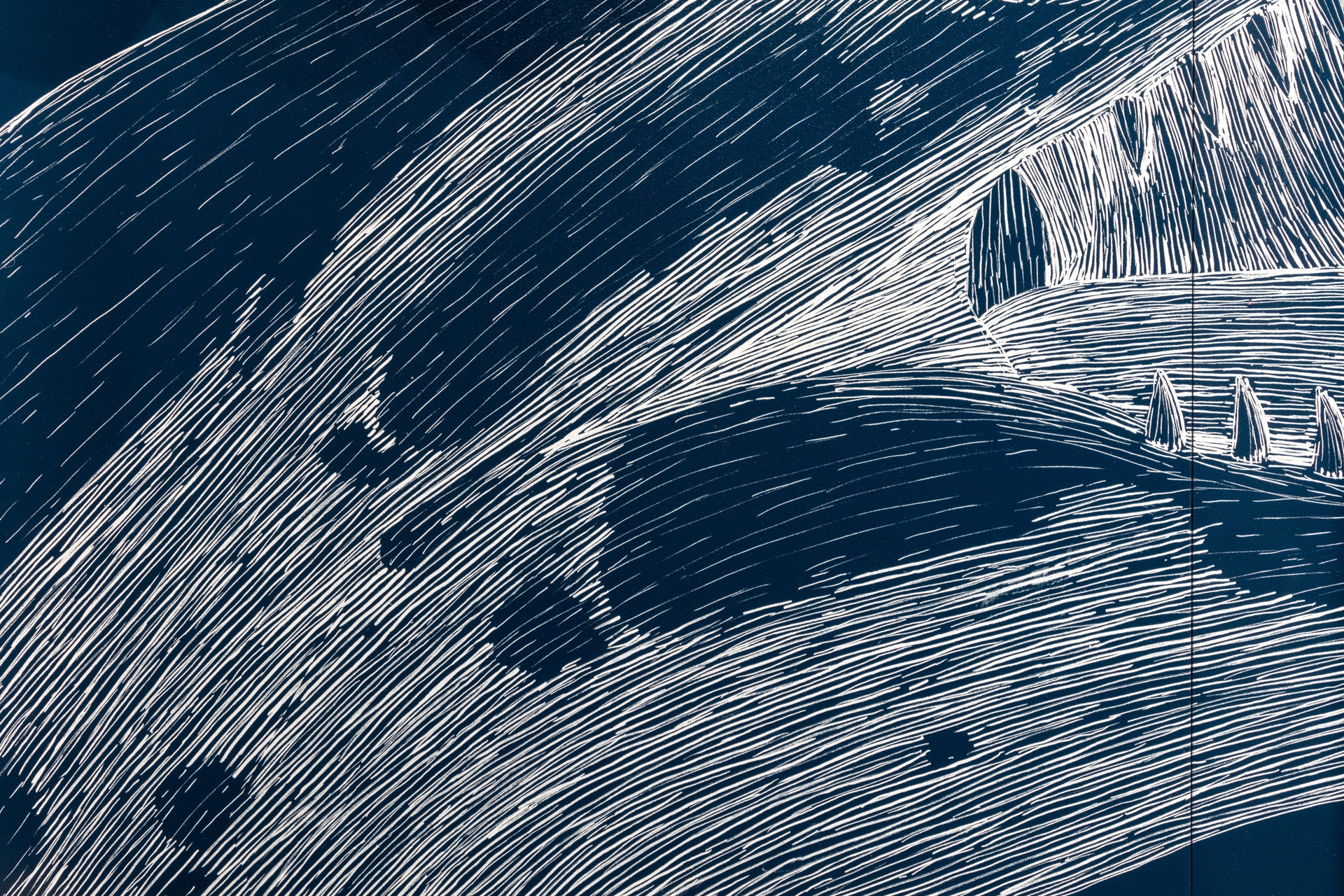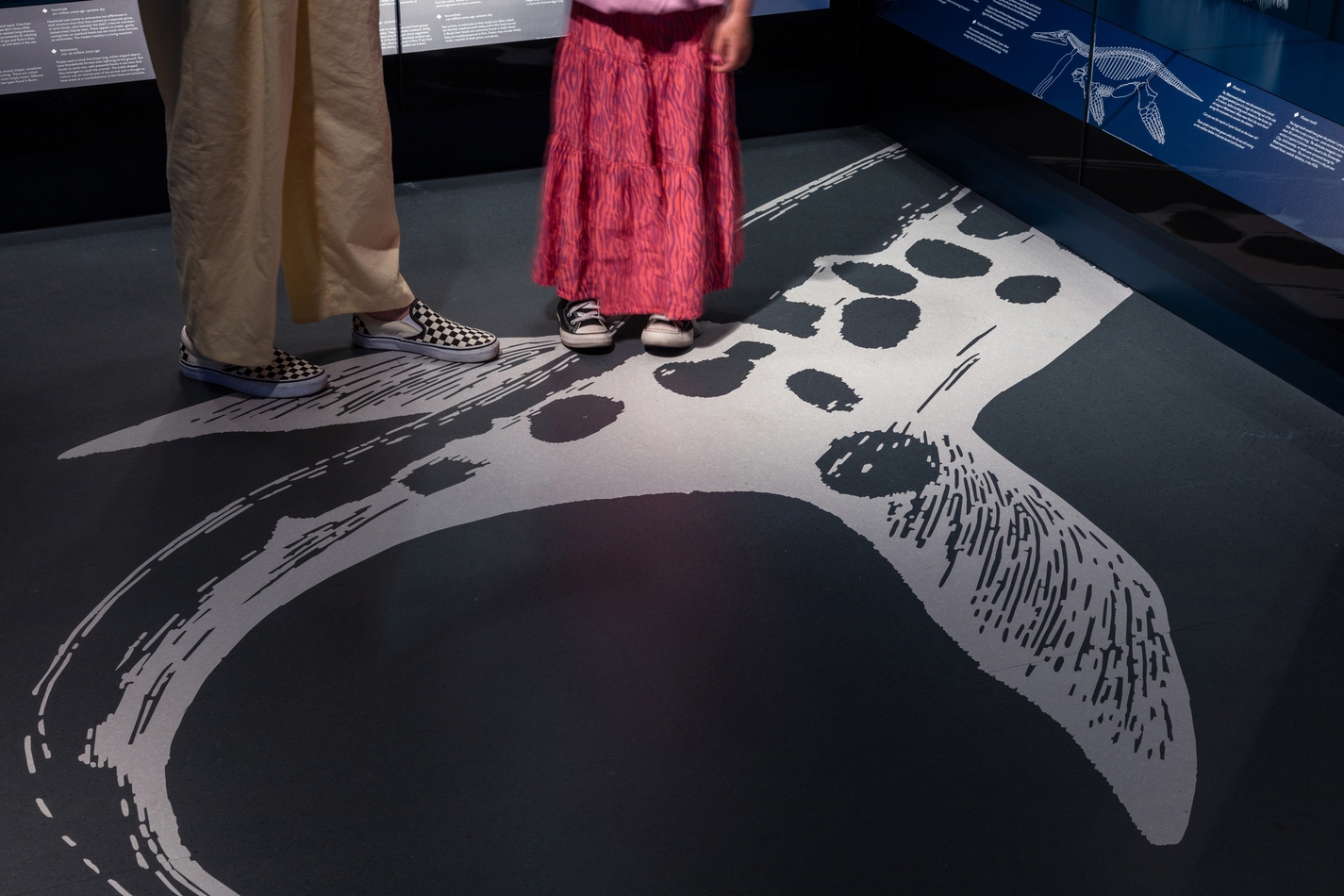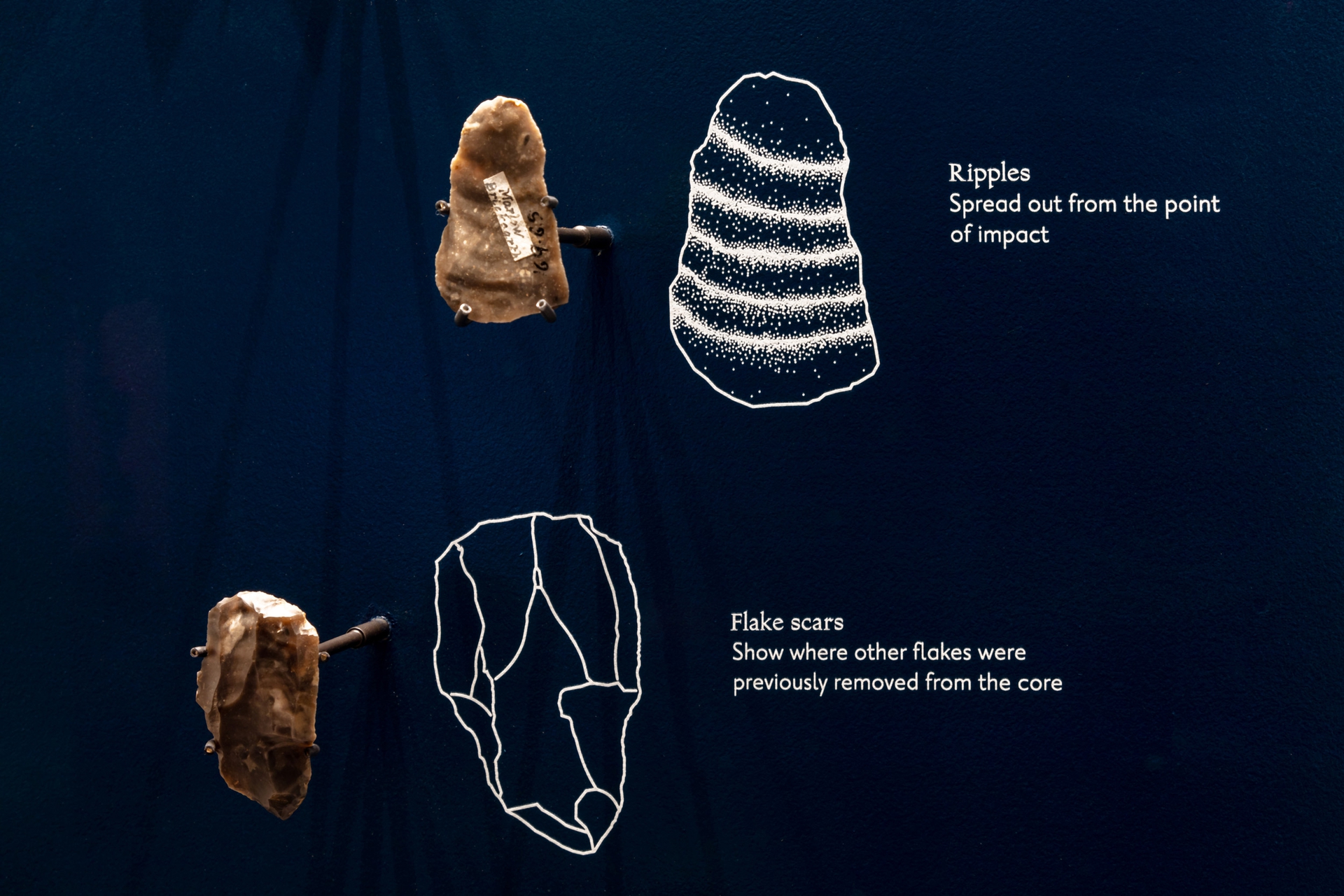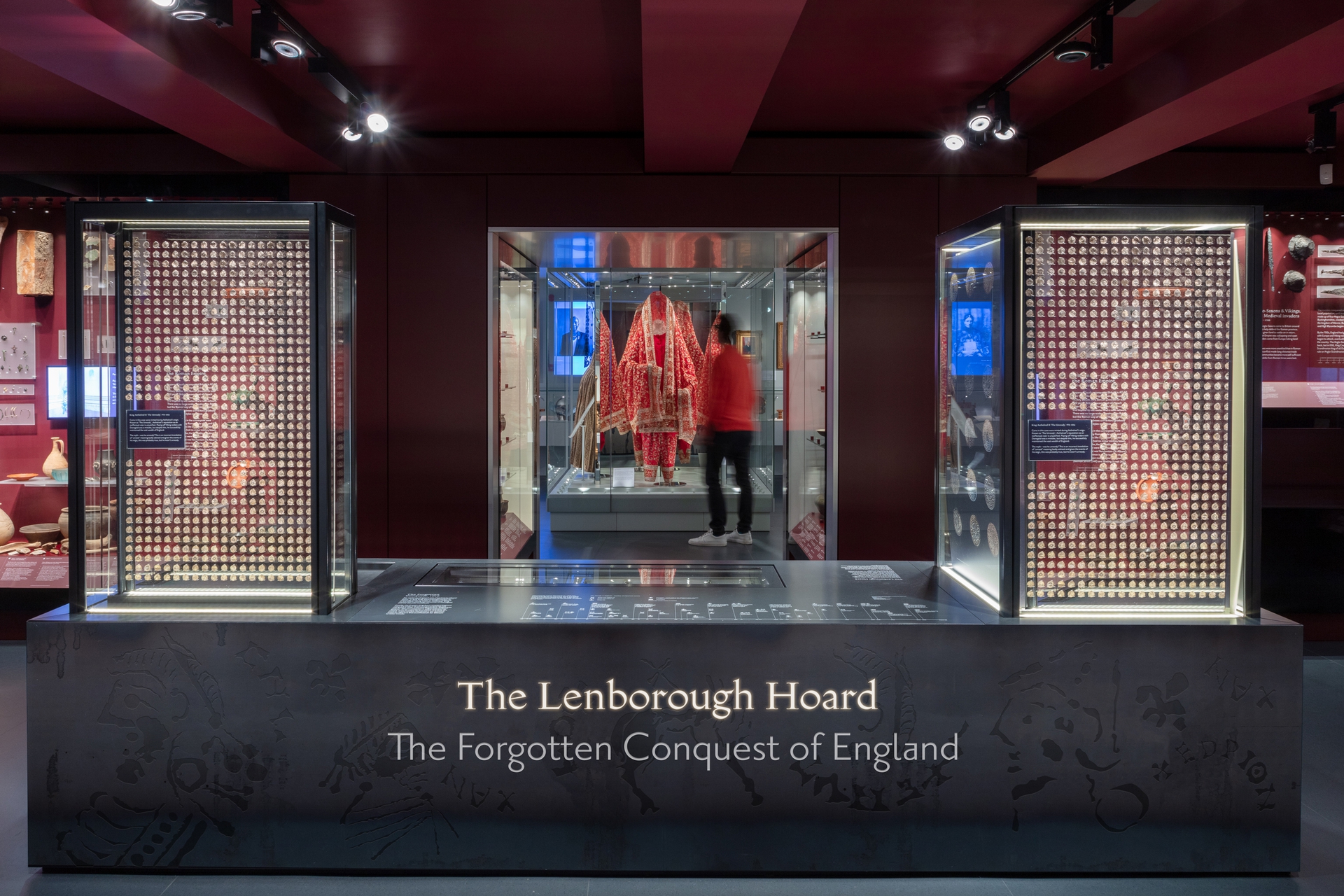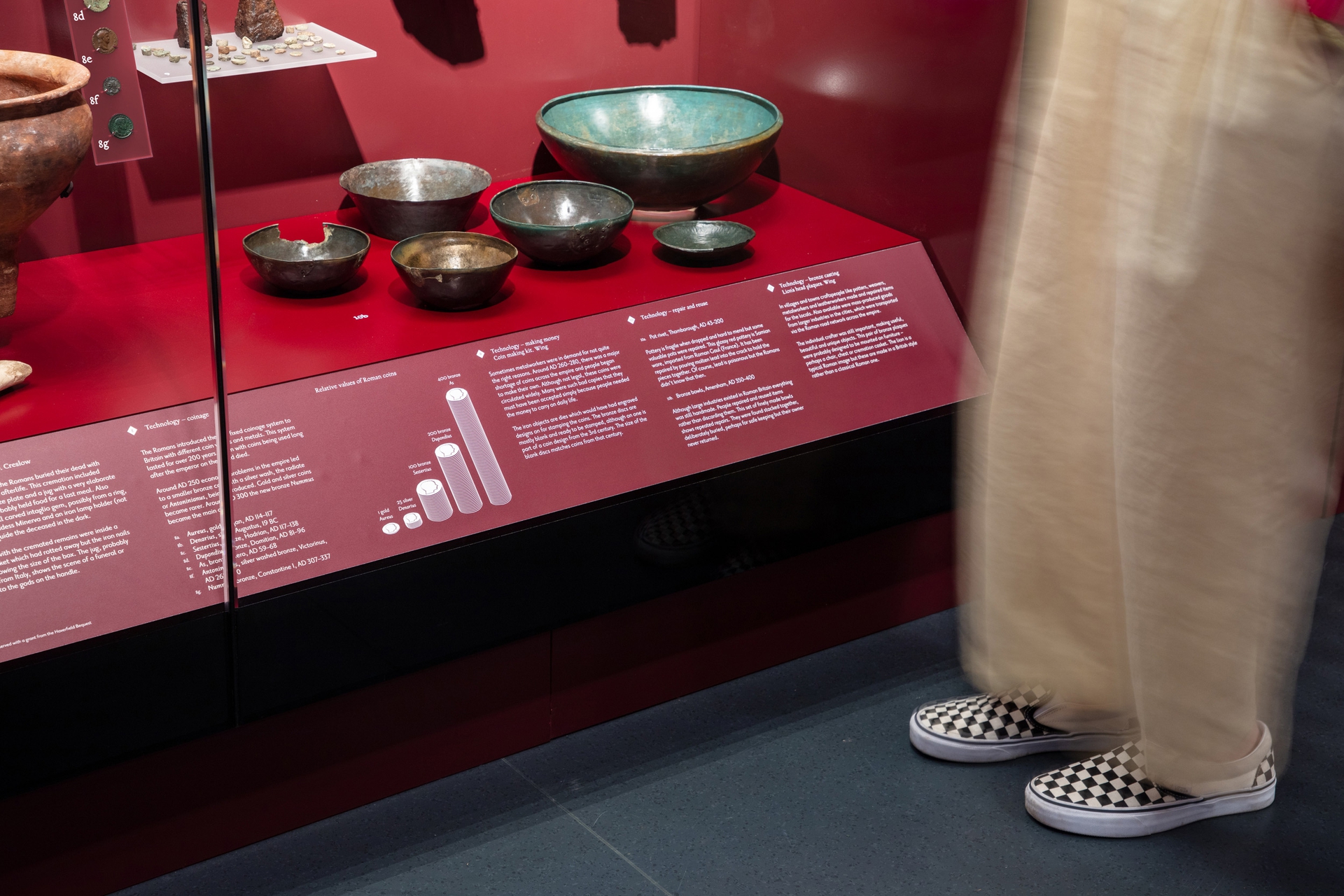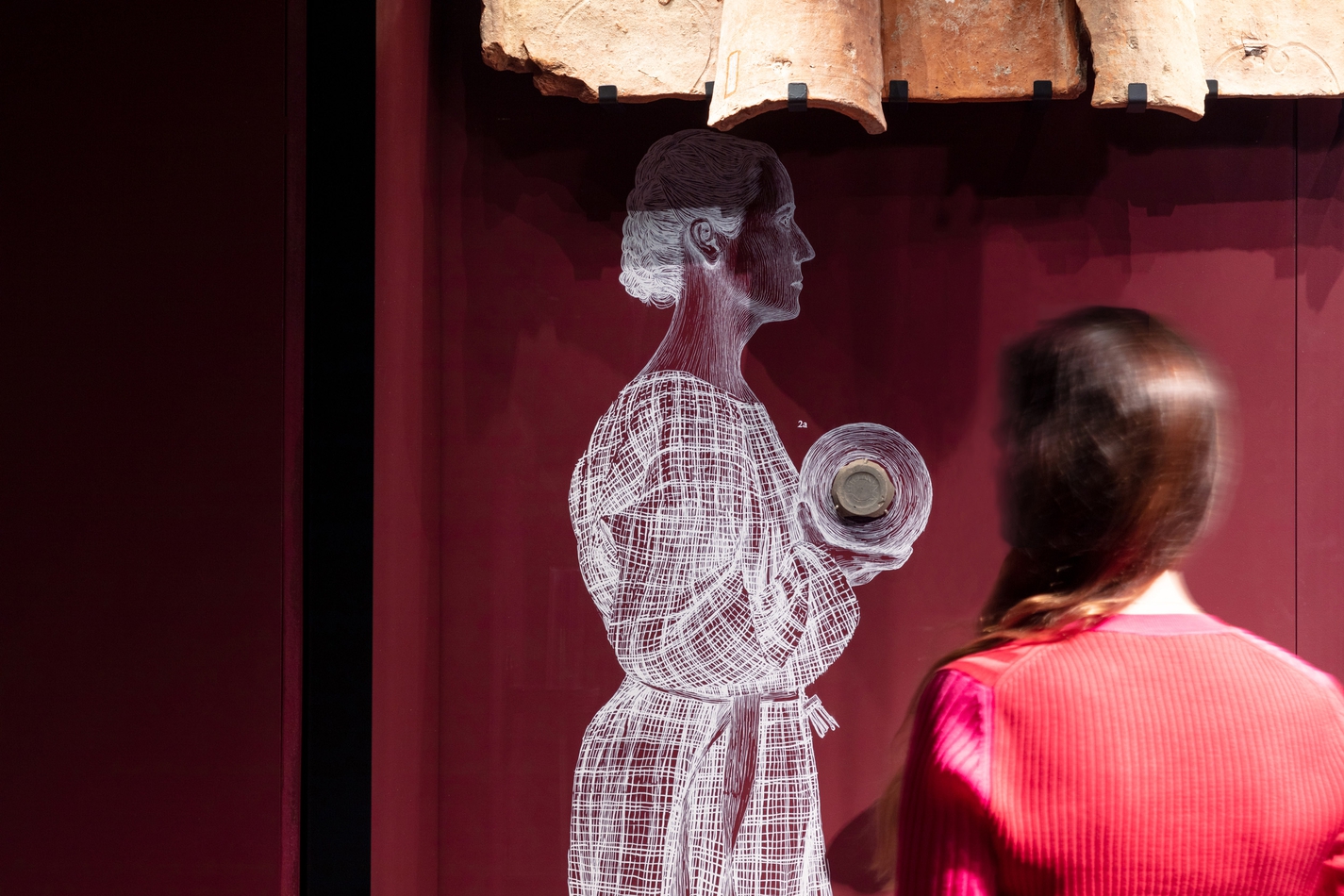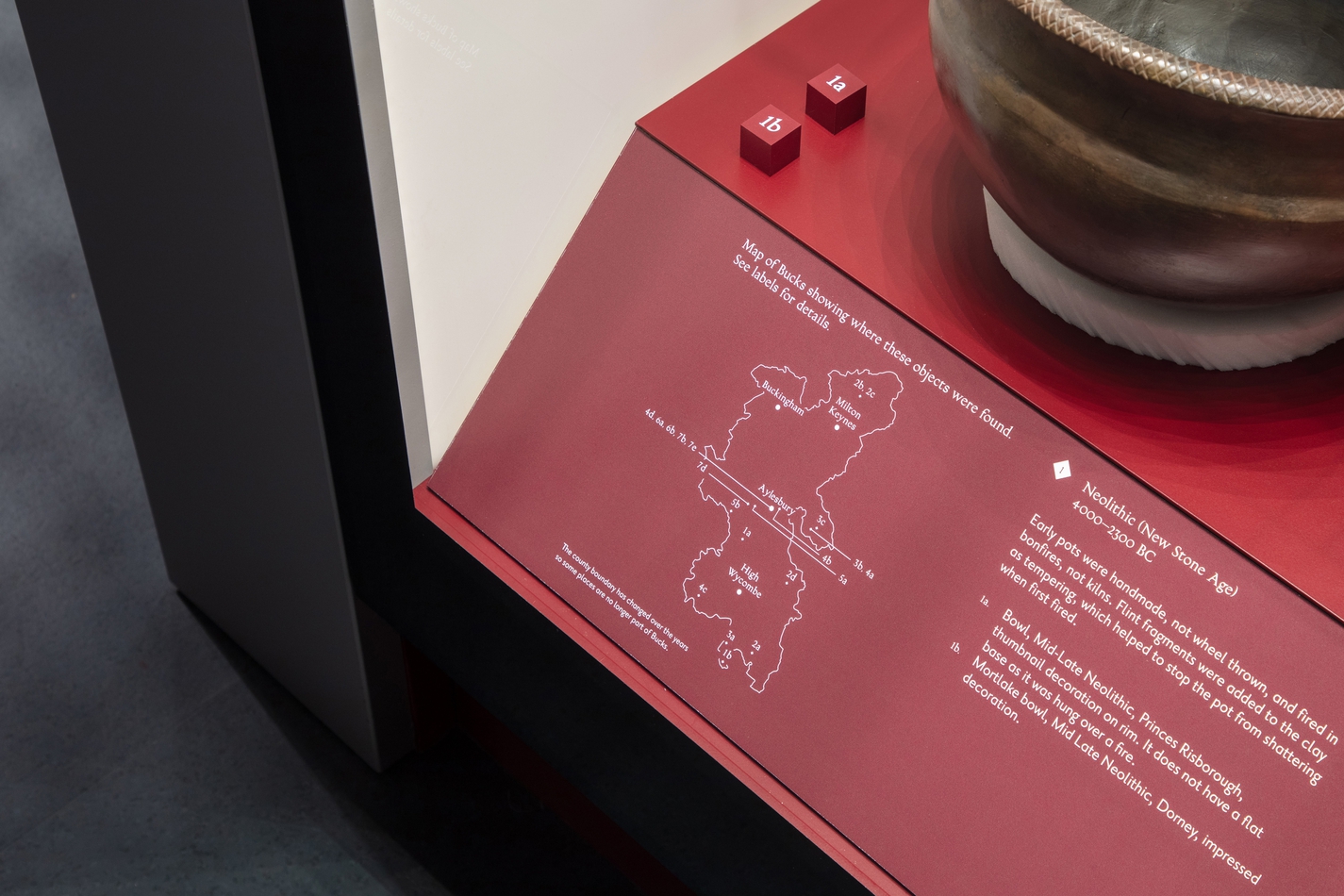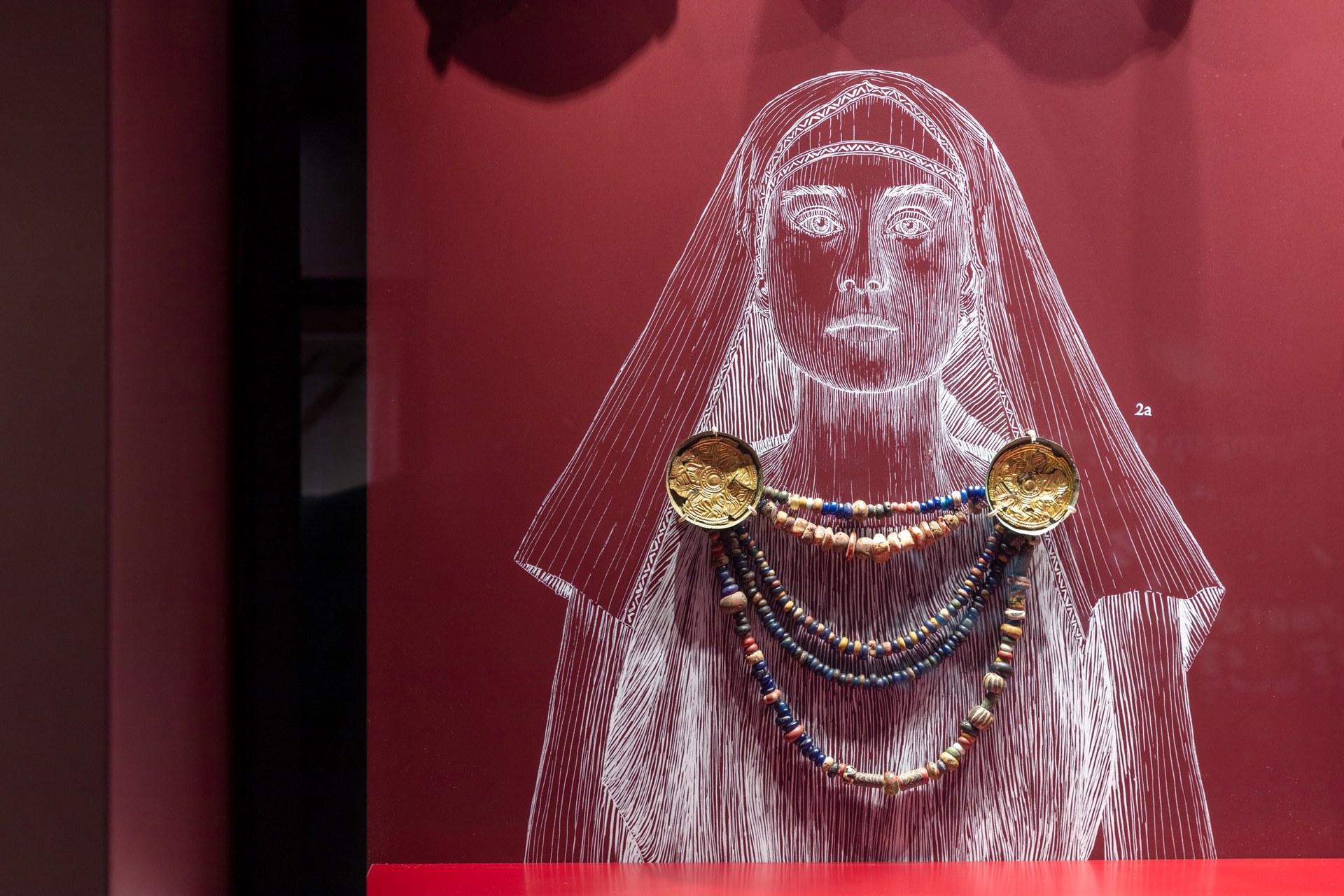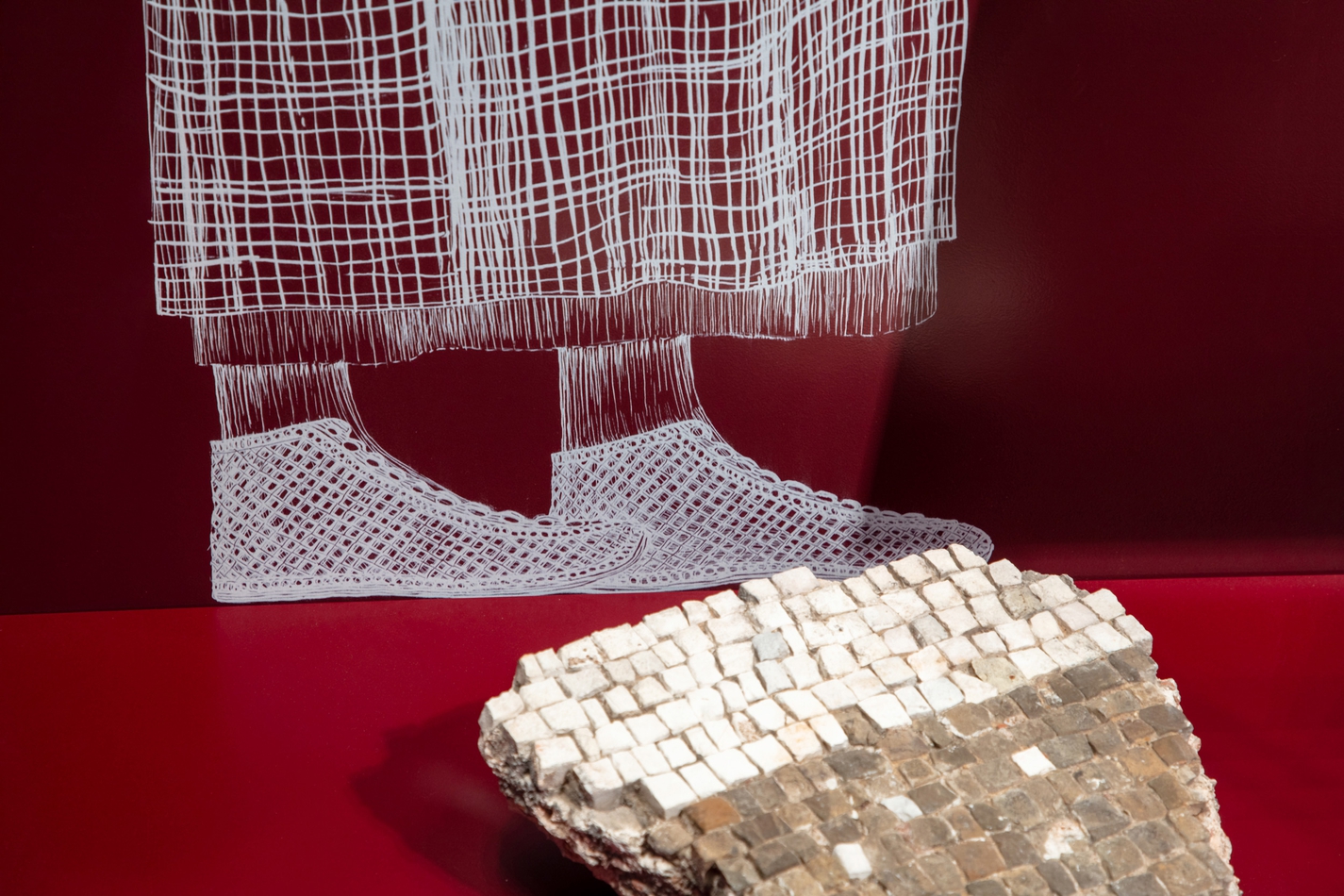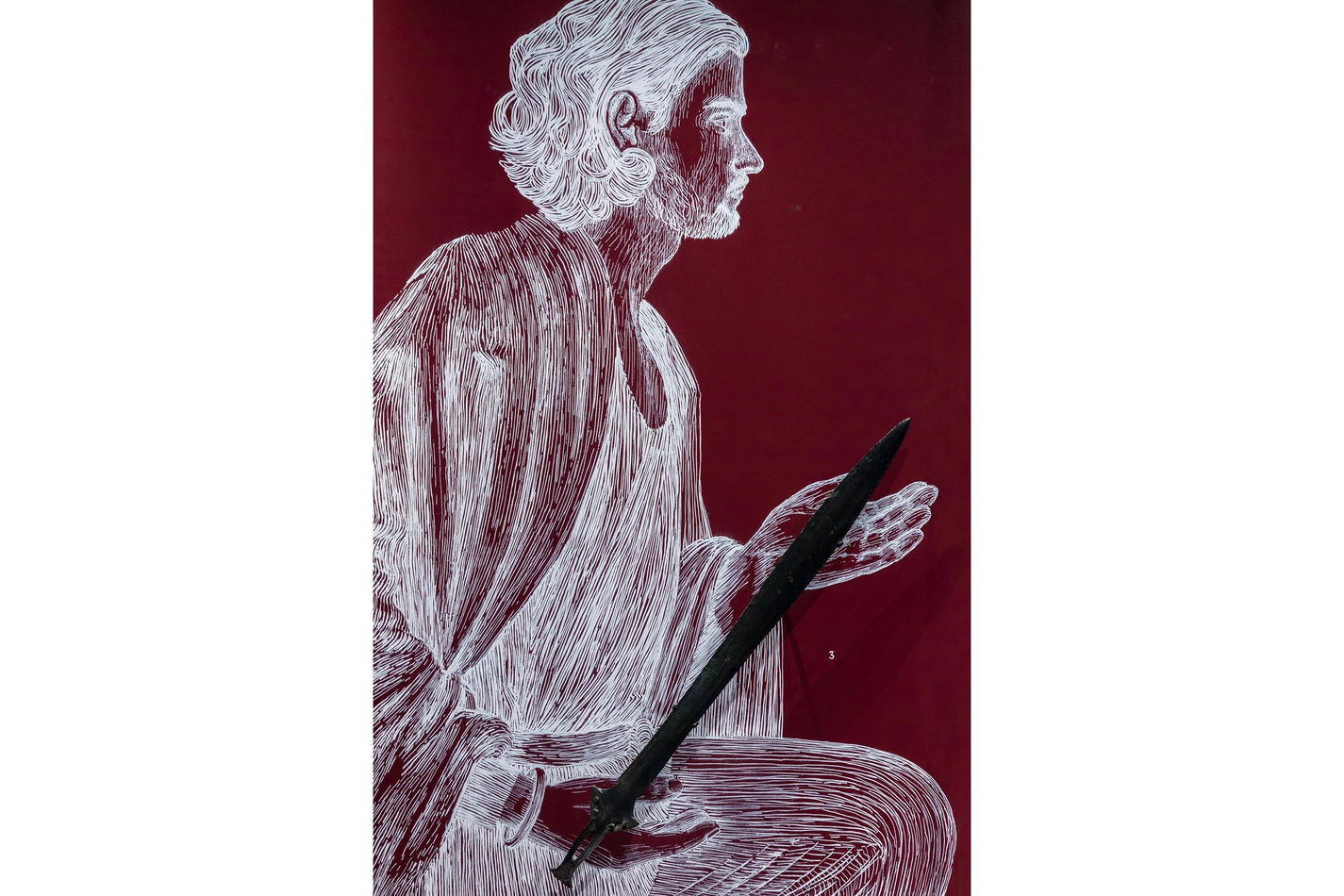 ""Fabulous designs that highlight the stunning objects in a stunning way!""
Sue Shave—Museum Director