Kingston School of Art — Digital Showcase
Each year, Kingston celebrates its graduating students with a physical show on campus. For 2021, this celebration of work, practice, learning and community moved to a digital space.
Read more
Our concept and design for this online experience was inspired by the magic of meandering through physical shows—the joy of meeting different disciplines and practices together in a journey through studios, corridors and galleries.
We created an ever-present colour wheel which encourages visitors to navigate works connected simply by their principal colour. This connects visitors with graduating artists, designers, thinkers, makers, performers, writers, innovators, dancers, curators and interrogators via a form of designed-in serendipity.
We are Kingston alumni ourselves at BOB and feel privileged to have collaborated with such inspiring and committed students and staff, with recent graduates
Molly Cranston
and
Giacomo Moroso
(who created the show identity) and with
Archive
(who developed the site).
ksashow.kingston.ac.uk
"I have been enjoying surfing across the worlds of KSA — the interface and the content is incredible. It is the first time maybe that the inspiring breadth of KSA is visible at once and this feels like a very important moment."
Kingston School of Art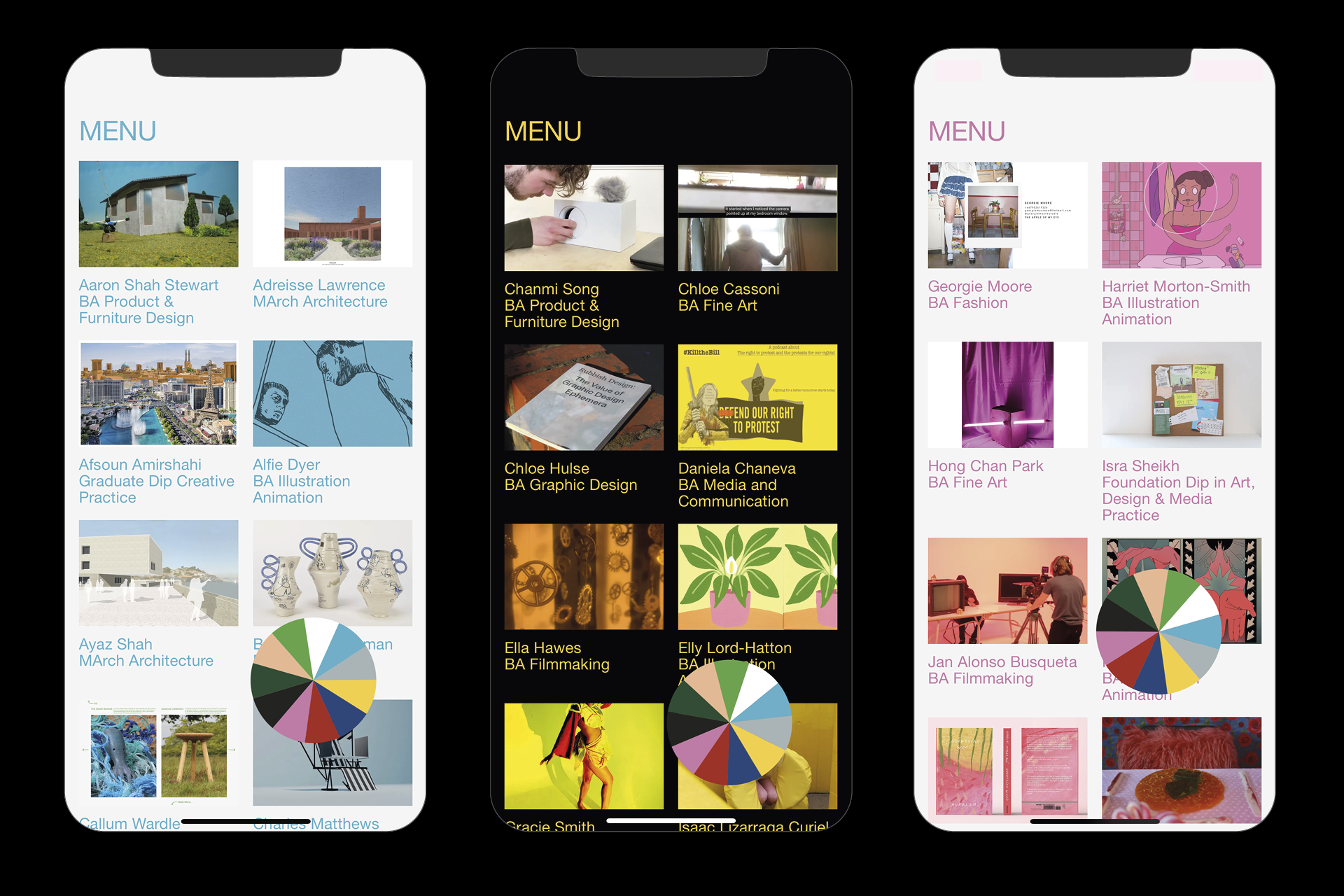 For the 2022 showcase, we collaborated with Salah Krichen from Kingston's Black, Asian and Minority Ethnic Alumni Advisory Group to refresh the show's identity. The idea celebrates a community of 1500 artists, designers, performers and writers—by gathering one significant word from each that describes their time at Kingston. These come together in a fabric of forms and language that builds on our serendipitous colour wheel navigation.